The Commemorative Air Force is a national 501(c)3 non-profit organization made up of over 12,000 members in over 75 units across 28 states and four foreign countries, maintaining a fleet of 178 historic aircraft.
The Gulf Coast Wing of the Commemorative Air Force operates and maintains a Navy JRB-6 Twin Beech "Little Raider", and a Navy SNJ-5 Texan. These aircraft are flown to airshows and other events all over the USA as outreach for the Living History Experience programs of the Commemorative Air Force.
Join the Gulf Coast Wing as a Flight Crew Member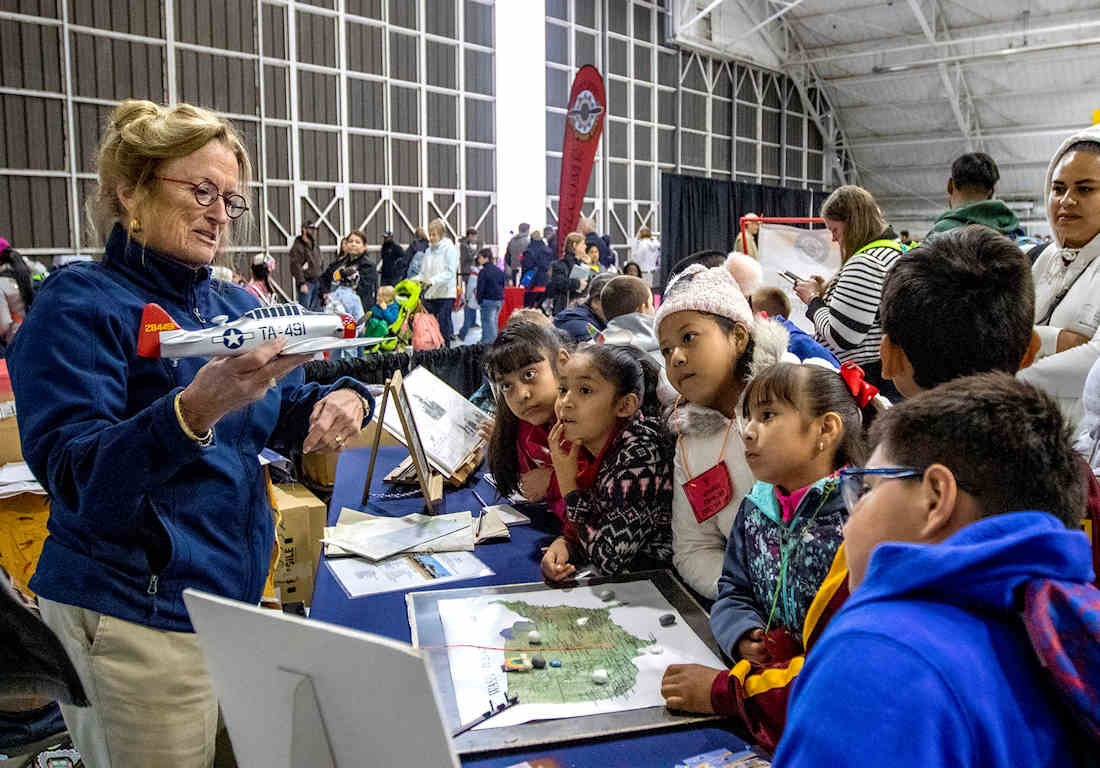 Our Mission
To educate, inspire, and honor through flight and living history experiences.